MEET OUR MENTORS!
Dave Powers
Started mentoring FIRST teams in 2014
Management and Mechanical Engineering Major, 2020, WPI
Started mentoring for 6328 in April of 2019
Joined team 228 Gus Robotics in 1998 after his dad started the team
Majored in mechanical design and management
Works at ETM Manufacturing as a Manufacturing Engineer

Decided to be an engineer at 6 years old after meeting Dr. Flush, who made an omnidirectional robot that looked like a traffic cone and let him drive it in front of people

When asked who his favorite mentor is: "It's Dee, I feel like that's a safe answer."
Comment about team 6328: "The students are my favorite part."

When asked about his least favorite part of being on team 6328, Dave then responded with: "The students, next question."
Deanna Clark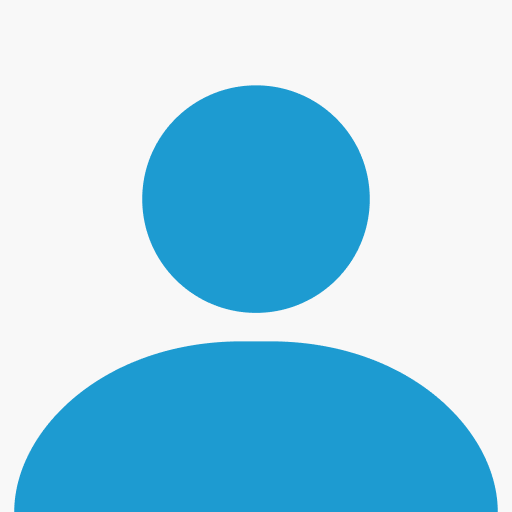 From Clifton Park, NY
Was a student on FRC Team 20, The Rocketeers for 2011 & 2012 seasons; was drive coach in 2012
Went to WPI for college and studied Environmental Engineering; currently working as Drinking Water Engineer for MassDEP
Mentored FRC 190 during college & started FRC 6328 right after college graduation
Also started the 5 Littleton FLL teams and the 4 Florence Sawyer FLL teams, currently head coach for Littleton FLL, and 2 other FRC 6328 mentors are head coaches for Florence Sawyer FLL!
On FRC 6328, I oversee all non-technical team operations, specialize in community outreach and FLL
Dabble in CAD, CAM & strategy now and again as well!
Comment about FRC 6328: "This team is really something special, and will always hold such an important place in my heart. For me, this team is not about the robots at all. It's about the people. It's about giving kids confidence, passion and motivation. It's about breaking kids out of their shells and pushing them to become the absolute best versions of themselves. It's about self acceptance, finding your people, and arriving to the shop each exactly as you are each day and knowing that is more than enough. It's about making every kid, no matter their background, gender, race, or whatever they bring to the table, feel welcome not only in the STEM world. I think prioritizing inclusion on FIRST teams is so important – not only within the team but with your outreach as well. I always tell my students that we are all very privileged to have the opportunities we have on FRC 6328. It is our duty to spread that to others who may not have been afforded the same opportunities! That idea of working to include as many people and groups as possible in our FIRST family is truly what drives our team! And leads me to do crazy things like try and coach 5 FLL teams in 2019 (40, 4th-8th graders )"
Michelle Tuck
Bachelor's Degree of Architecture from Roger Williams University
Master's Degree SMArchS from MIT
Registered Architect and Partner at Tuck + Tuck Architects
Head coach of the Florence Sawyer Robotics Team in Bolton with her father and 6328 mentor Mike Hoeffler. Together they coach 7 teams ranging from Jr FLL (1st grade-4th grade) and FLL (4th grade-8th grade).
Emphasizes the Core Values of FIRST
Brett Bonner
Mentor since our rookie year, 2017, and parent of two team members.
My main focus with the team is software, electrical, and controls. I'm also part of our executive mentor committee and help run & take care of our donated work space.
I was a Computer Engineering major at Tufts University.
Professionally, I work on embedded software for a medical device manufacturer.
I wasn't planning to get very involved when my son joined the team in the summer of 2016 – but they needed a software & controls mentor. I got involved, saw all the good in FIRST, and haven't looked back since!
Katie Bonner
Has been with 6328 since their rookie season in 2017
She is the president of the non-profit board behind Littleton Robotics
A mentor for publicity, sponsorship, and social media
BA from Tufts University in International Relations, MS from Lesley University in Training and Development
Proud part of teams #MomSquad
She works for a small corporate communications firm working with a variety of clients
Keith White
Mentor Lead for scouting systems and strategy
Been on FRC 6328 since their rookie season in 2017
Keith Crowe
Been with team since rookie season in 2017
Works as a mechanical engineer
Involved in manufacturing and fabrication
Aids in design concept review and shop manager
Supervise and trains students on the use of shop tools and practices
Leads students on building the field elements for the game
Comment about FRC 6328: I love being here… most of the time
Andrew Colleta
Saw that we were looking for mentors and decided to join
Computer Science Major, Boston University, 2019
Part of FIRST since 2008 on team 2102 Paradox

Worked on machining, CAD, became the engineering president, and was the safety captain

Designs motion control systems at Performance Motion Devices
Comment about team 6328: "You guys are a really interesting team, and I like that the team is student-driven"
Noah Page
Joined Shaker Robotics as a freshman
Electrical Engineering major, 2023, WPI
Looked up to his mentor Cam
Cam called him asking if he was interested in mentoring a FIRST team
Comment about team 6328: "Uhhhhhhh"
Ron Pfisterer
Was in search of a team near Worcester
Robotics Engineering major, WPI 2023
Part of FRC since 2015 on team 2168
Worked on CAD and Mechanical Comment about FRC 6328: I'm excited to work with the students and mentors to build an awesome robot!

Julianna Ziegler
Mechanical Design Engineering, 2023, WPI
Joined team 2168 in 2017

Became the co-captain of the mechanical team

Looked up to her mentor Josh Miller
Comment about team 6328: "They're so cute"
Tiffany Kimball
Was a founding parent/bookkeeper of FLL team 18300 at Florence Sawyer School, Bolton Ma in 2015
My son, Mark and I were part of the team until we both graduated FSS in 2019
Working with Trina Miller and Katie Bonner on becoming the next bookkeeper of the team
Comment about team 6328: I have followed their progress since the beginning. Mark and I cold not wait to be a part of this team. We are impressed with the work ethic, the team building, and the inclusiveness. Could never find another team like this. Looking forward to being welcomed to the Mom Squad for the current season, our first as part of FRC!
Sam Sands
•Was looking for an opportunity to stay involved in FIRST and 6328 seemed to be a great opportunity near WPI.
•Mechanical Engineering Major, WPI class of 2023
•Part of FIRST since 2017 season with 1678 Citrus Circuits.
•Focused on machining and CAD, was the Lead Scout and the team's Vice Captain for the 2019 season.
•Comment about the team:"This is an awesome group of students and adults that I'm looking forward to working with"
Max Westwater